This job listing has expired and may no longer be relevant!
Vacancies | The Goring | London | 5 Red Stars | 1 Michelin Star
MD
Full-Time
London,

England, United Kingdom
4 Jan 2017
Job Description
The Goring – about us
 London's last family-owned luxury hotel
The Goring stands out from the crowd as London's last family-owned luxury hotel, with over a hundred years of passion for hospitality and commitment to service. Our staff are trained to the highest standards of hospitality – always retaining a timely touch of fun. At The Goring, we love to indulge our guests and make them feel at home, and after 105 years, we still continue to surprise and delight even the most frequent of guests.
Great service is not about awards, but it is always a delight when The Goring's staff are honoured for their hard work, commitment and generosity. The hotel continues to be recognised and awarded in the UK and internationally; recent accolades have included:
Vacancies
– See more at: www.thegoring.com/about/careers/#sthash.dOfKXa5S.dpuf
To apply or for more information, please email careers@thegoring.com and submit your CV along with full contact details.
EMAIL: CAREERS@THEGORING.COM – See more at: www.thegoring.com/about/careers/#sthash.5sDcrT2t.dpuf
www.thegoring.com/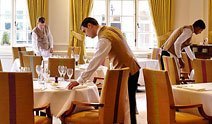 Tweet
Submit a Job

Free To Join. All vacancies are vetted for quality and authenticity and tweeted across our network.

Job Categories